Congratulations! You've decided to go back to school and earn your bachelor's degree in Health Information Management and Technology. With all of the exciting changes happening in this industry, we truly believe this is the right degree program at the right time for anyone who is interested in starting or advancing a career in the health information field.
So, where do you begin?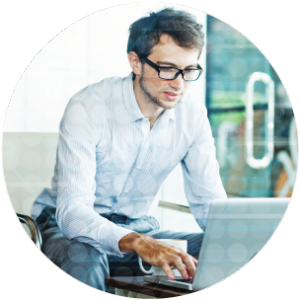 If you haven't already spoken with an enrollment adviser, we encourage you to do so now. We'll be happy to answer your questions about:
Application deadlines
Summer courses begin May 31. Registration begins March 14.
Fall courses begin September 6. Registration begins April 11.
Sending us your application materials no later than one month before classes begin ensures the smoothest enrollment process, but we do accommodate late applications, and will accept applications up to the first day of classes.
Starting your application early will help ensure you have plenty of time to gather required materials (such as transcripts), transfer credits, apply for financial aid, and complete the University of Wisconsin System Online Admission Application.
Please see our Course Schedule for course dates.
To speak with an adviser
Our advisers are available Monday through Friday 8:30 a.m. to 5:00 p.m. CT.
Call: 608-262-2011
Email: learn@uwex.edu