Lead and Succeed in the New Age of HIMT
New regulations and technologies are dramatically changing the roles and educational requirements of health information professionals. Traditional HIM skills are no longer enough. That's why we created the University of Wisconsin Bachelor of Science in Health Information Management and Technology (HIMT).
This 61-credit online degree completion program is one of the only programs that teaches essential skills in both health information management (HIM) and health information technology (HIT)—providing the new HIMT skills you need to succeed in today's ever more technology-focused healthcare environments.
UW HIMT is a partnership of UW-Extension and four University of Wisconsin Campuses—UW-Green Bay, UW-Parkside, UW-Stevens Point, and UW-La Crosse. The Bachelor of Science in Health Information Management and Technology program is accredited by the Commission on Accreditation for Health Informatics and Information Management Education (CAHIIM).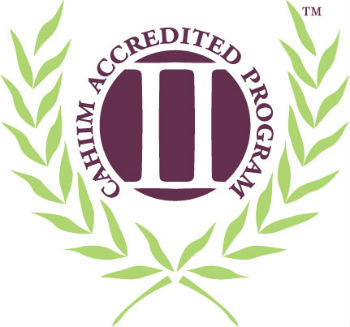 Learn Tomorrow's Critical HIMT Skills Today
The next ten years will see great demand for health information professionals who understand not only the management, coding, and transfer of electronic health data, but also how to build and use the software and systems needed to manage, retrieve, and analyze data to improve patient care. With this in mind, we have revolutionized the traditional HIM curriculum by adding a strong technology focus that will prepare you to qualify for emerging jobs.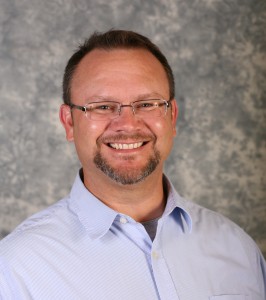 "The UW HIMT program offers our students the unique opportunity to complete both CAHIIM and AHIMA competencies in our management track as well as HIMSS competencies in our technology track. Whether students choose to pursue one or both tracks, they will learn skills that will position them to be leaders and influencers in the healthcare industry."
—Program Manager Wil Limp, MS, RHIA, CHTS Trainer
Why Choose This Program?
The UW online Health Information Management and Technology program is a smart choice for busy adult learners who want to advance their careers while balancing work, family, and other commitments. You will:
Earn a Degree That's in Demand
Discover Dynamic Career Opportunities
A UW Bachelor of Science in Health Information Management and Technology can be the foundation for a variety of positions, including:
HIM department manager
Health data quality manager
Health data coder/analyst
Health data statistician
Clinical data manager
EHR privacy and security coordinator
Electronic health records (EHR) project manager
Compliance coordinator
Online Format Fits Your Busy Life
We understand it's not easy to juggle the responsibilities of work and family while earning your degree. That's why this program is online to give you freedom and flexibility.
Access course content from your desktop, laptop, tablet, or smartphone
No on-campus meetings or requirements
No need to be online at a specific time for classes
Interact with faculty and fellow students via online discussion boards
You'll love learning online with us.
See 6 reasons why.
Choose Your Focus, Choose Your Career Path
Learn from Exceptional Faculty
Achieve Your Goals with a University of Wisconsin Education
Where you get your degree is important. The University of Wisconsin System is one of the largest and most widely respected organizations in the country for delivering public higher education. Our online HIMT courses are created by the same faculty using the same rigorous content and standards as their on-campus counterparts. That means you'll graduate with the same recognized and respected UW degree as students who attend class on campus.
Download A Free Program Guide
Find out how the University of Wisconsin online HIMT degree can help you become a leader in the next generation of health information management!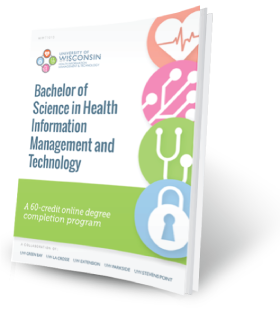 Get Our Free Program Guide
Fill out the short form below to receive a free, 24-page UW Bachelor of Science in Health Information Management and Technology program guide, including comprehensive information about courses, costs, admission requirements, and more (PDF).