Here's your weekly roundup of the latest health technology news! This week, our team shares these stories:
Health care's response to the ruling that protected the Affordable Care Act
Errors in medical records are not going unnoticed
Hackers and health care: it's not a mutual love
New app that tracks local disease
DNA evidence is not always accurate
Infographic: technology in care homes
---
How Did the Healthcare Industry React to King v. Burwell?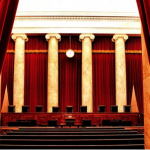 The Supreme Court decided to uphold federal subsidies, keeping the Affordable Care Act (ACA) alive at least through the 2016 elections. Responses from large health organizations varied from supportive to reserved. Possible impacts of the ruling: more states move away from running their own insurance marketplaces, ACA reform, and hospital stocks continue to skyrocket. Read the full story on healthcaredive.com…
---
Trouble With Health Records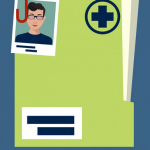 It's not uncommon for medical records to contain errors, and patients are becoming more aware of the dangers that come along with those mistakes. Some people have been given the wrong prescription or treatment or were incorrectly billed–"which in some cases may also represent fraud." The writer of this story suggests that all patients spend time closely examining their medical records. Read the full story on washingtonpost.com…
---
Why Hackers Love to Target Health care
In 2014, the healthcare sector reported 333 health data breaches. Experts are quick to blame lax cybersecurity in health organizations, but that's not normally the case. Why then are hackers so intent and successful at breaking into these systems? This article lists four big reasons, one being that health data is the most valuable information hackers can get their hands on. Read the full story on healthcare-informatics.com…
UW HIMT Degree GuideGet Guide
Download a four-page overview of the UW Health Information Management and Technology bachelor's program, including information on courses, careers, and tuition.
---
New App Allows users to avoid "the plague"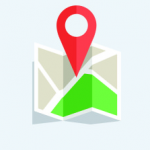 A few centuries ago, if someone had the plague, a red "X" was painted on their door so people would know not to enter. The new mobile app, Healthyday, seeks to do something very similar–it helps the user map and track local illness. If you access the app, you will see which areas or neighbors are "infected" with colds, flu, or even chicken pox. Healthyday could help us avoid getting sick…but it could also turn us into germaphobic snoops. Read the full story on verdict.justia.com…
---
DNA Evidence: NOt as foolproof as we thought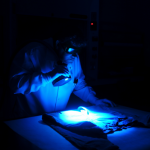 You know the part in movies or crime shows when DNA evidence is brought into the courtroom, and it's pretty much case closed? That happens in real life, too. "When the technique of identifying people by their genes was invented, it seemed like just the thing the justice system had always been waiting for: Bare, scientific fact that could circumvent the problems of human perception, motivation, and bias." People never doubt it. But in fact, DNA science is not absolute and can be "in the eye of the beholder." One of the scientists who wrote the original paper on using DNA as a forensic tool spent years warning people against blindly trusting results they get from his methods. Read the full story on frontline.org…
---
Infographic of the Week
---
Looking to start or advance your career in HIM or HIT? Find out why UW Bachelor of Science in Health Information Management and Technology is a great program for working adults. Call 1-877-895-3276 or email learn@uwex.edu to talk with a friendly enrollment adviser today.
MORE STORIES FROM THE HEALTH INFORMATION MANAGEMENT AND TECHNOLOGY BLOG:
Health Information Management and Technology News Roundup–Population Health, Doctor Who, Genomes, and More
Move Beyond Traditional Roles To Embrace Big Data, Says Health Information Management Program Director
Your Guide to Health Information Management and Health Information Technology Salaries
ABOUT OUR WEEKLY Health Technology NEWS ROUNDUP
As a health information practitioner, it's important to keep up with the latest health information management and technology news. That's why each week, we scour the Web to bring you the best stories on health technology, health data, electronic health records, health information management, and everything in between. Share these articles with colleagues and employees, or simply stay on the cutting edge yourself!
Like what you read? Share on Facebook, Twitter, LinkedIn, or Google+!