Here's your weekly roundup of the latest health information technology news! This week, our team shares these stories:
Why engineers butt heads with physicians and biologists
Aetna buys Humana for $37 million
Watson takes on community health
India plans for a more robust digital future
Using data to improve patient portals
An ICD-10 training idea
History and future of the Internet of Things
UW HIMT Degree GuideGet Guide
Download a four-page overview of the UW Health Information Management and Technology bachelor's program, including information on courses, careers, and tuition.
Why Biologists and Engineers Just Don't Get Each Other
IT has hugely impacted entire industries–especially health care. But computer engineers always receive pushback on their technological progress. Resistance comes from fairly predictable sources, except one: biologists. You'd think tech nerds and scientists would get along splendidly, right? Not when it comes to tinkering with human health. "Engineers like to compare people to really complicated computers. Physicians and biologists beg to differ, saying that humans are far more complex in ways that might take decades or centuries to fully untangle." See the debate in action: here's a "violent agreement" between an engineer and a physician. Read this story on thedailybeast.com…
---
The Big (And Getting Bigger) For-PRofit Insurance Companies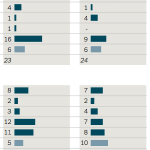 "The nation's five largest health insurance companies are circling one another like hungry lions closing in on prey." Last week, Aetna acquired its smaller rival Humana for $37 million. More maneuverings are likely as the five biggest companies seek to absorb one another. Smaller insurance companies are also scrambling. Will consumers benefit from the mergers? How will they affect innovation in health care? Read this story on nytimes.com…
---
IBM Bets on Watson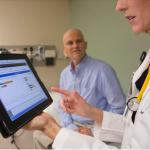 We feature Watson often in our news roundups. That's because the "supercomputer" can do exciting and amazing things. IBM has been working behind-the-scenes to push Watson into health care. Now, it has taken on Watson's most ambitious project yet: using the technology to improve community health in the U.S. "The company is working with a nonprofit called Way to Wellville, which is on a mission to transform a community's health status in five places across the country, in just five years." Read this story on ww2.kqed.org…
---
India Poised to Catchup With the Digital WOrld
In terms of technology, India is behind. "The problem lies partly in the slow progress of a project started in 2011 to expand the country's fiber optic network." But the government is building a plan for greater access to internet and other digital technology. The campaign "includes a commitment to providing citizens with access to health care, education, banking, insurance, pension and agricultural services through a network of 'common service centers' that are supposed to be open in 250,000 villages across the country by 2019." Read this story on nytimes.com…
---
Analytics Can Solve the Patient Engagement PRoblem
One benefit of analyzing healthcare data is more patient engagement. Cloud-based software platform, athenahealth, captures data for many U.S. providers. "A key first step to influencing patient behavior 'between visits' is digitally connecting patients to their providers. Our clients' patients do this via a web portal and mobile tools through which they can exchange secure messages, view and share lab results, pay bills, schedule appointments, and so on." But patient portals can be improved, especially through studying data. Read this story on hbr.org…
---
Dual Coding Could Be an Effective ICD-10 Training Strategy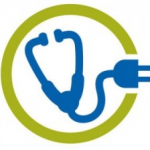 The deadline for the ICD-10 transition is October 1. How will medical organizations get their staff trained in the new coding language by then? Perhaps the answer is dual coding–that is, writing records and claims with both ICD-9 and ICD-10 coding sets. This can be effective at showing healthcare professionals how the new codes compare with the older ones. Some hospitals have been doing this for several years. Read this story on ehrintelligence.com…
---
Infographic of the Week

---
MORE STORIES FROM THE HEALTH INFORMATION MANAGEMENT AND TECHNOLOGY BLOG
Health Technology News of the Week–King v. Burwell, EHR Error Awareness, DNA Evidence, and More
Data Retrieval, Analysis, and Reporting Skills are Critical for HIM and Health Information Technology Professionals
6 Health Information Technology Infographics You Need To See Right Now
ABOUT OUR WEEKLY HEALTH TECHNOLOGY NEWS ROUNDUP
As a health information practitioner, it's important to keep up with the latest health information management and technology news. That's why each week, we scour the Web to bring you the best stories on health technology, health data, electronic health records, health information management, and everything in between. Share these articles with colleagues and employees, or simply stay on the cutting edge yourself!
Like what you read? Share on Facebook, Twitter, LinkedIn, or Google+!