Here's your weekly roundup of the latest health information management and technology news! This week, our team shares these stories:


UN SUMMIT To IMPROVE GLOBAL PUBLIC HEALTH
UW HIMT Degree GuideGet Guide
Download a four-page overview of the UW Health Information Management and Technology bachelor's program, including information on courses, careers, and tuition.
Dream with us, folks, says the World Health Organization
By 2030, WHO wants hospitals worldwide to record every birth and cause of death in a digital system. WHO and international health leaders met this week at a United Nations summit to discuss ways in which they can get 100 countries (or, the majority of the world) up to speed on health technology. If these counties can improve their health information systems, they can produce more accurate and timely health data. Reliable statistics are critical to organizations that track global public health.
With more than two-thirds of the world's population living in countries that do not produce reliable statistics on mortality by age, sex and cause of death, the World Health Organization (WHO) and its partners are leading an international collaboration in measurement and accountability for global public health over the next 15 years.

"Accurate and timely health data are the foundation to improving public health. Without reliable information to set priorities and measure results, countries and their development partners are working in the dark," WHO Director-General Dr. Margaret Chan told the Measurement and Accountability for Results in Health Summit, meeting from today through 11 June in Washington, D.C. Continue reading on un.org…
A Facebook Post is Forever
Thoughts on our data hoarding habits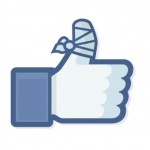 Storing massive amounts of data is so cheap now, you can get 200 gigabytes for the cost of a cup of coffee. That's why our data will never be deleted. It's just easier to buy infinite space for electronic files and data than to choose what to keep and what to delete. Plus, there's a chance we might need it someday. (Sounds like classic hoarder behavior to me.)
Concerned about the data that's out there about you? You should be. The reality is that there's absolutely no reason to delete anything. Why? Data storage is now almost laughably cheap.

Consider your cell phone. Between music, photos, books and movies, it's easy to fill 60 gigabytes on a smart device – and that's not a small amount of data. It's enough space for an impressive cache of 60 full-length HD movies, 60,000 medium-resolution photos, or 30 million pages of text. And that's just in a device you hold in your hand. Continue reading on forbes.com…
Chronic Disease vs. data analytics
Analytics, the secret weapon we need to fight chronic conditions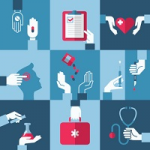 Human bodies were not meant to live forever. Yet we continue to elongate our lifespans–and that means living with more chronic disease. Pair that with rising obesity and diabetes and we're looking at some hefty medical costs. Thanks to healthcare data analytics, providers can do something to quell chronic disease.
So what's the hold up? Lots of government policy, but where data analytics can truly shine right now is not just measuring what patients do to prevent and treat chronic disease while they are in the doctor's office, but what they do when they go home. Monitoring vitals with wearable devices or flagging multiple hospital admissions, for example, could help identify high-risk patients who require a more proactive approach to managing their chronic conditions.
Chronic disease management is the most expensive, fastest growing, and most intractable problem facing healthcare providers in every nation on Earth.  More than 95 percent of the world's population suffers from one or more chronic health problem, according to the Global Burden of Disease Study 2013, published this week in The Lancet, as patients live longer with a higher number of significant, expensive, debilitating health problems.

Since 1990, health losses related to diabetes alone have increased by a shocking 136 percent; more than ten percent of people on the planet suffer from one of eight major chronic disorders, including anemia, tension headaches or migraines, and dental disease. Continue reading on healthitanalytics.com…
Healthcare IT through the eyes of kumar chatani
Q&A with the man who runs Mount Sinai Health System
In an interview with Healthcare IT News, Kumar Chatani shared his thoughts on technology's effect on patient engagement, what drives innovation, and best practices for electronic health record rollouts.
The Mount Sinai Health System is an ambitious, acquisitive and quickly-growing leader in the New York market, with revenue of $2 billion. The system consists of a medical school, several research institutes, seven hospitals and a large ambulatory network, and it is standing up a new health insurance company.

Kumar Chatani, the system's executive vice president and chief information officer, manages a budget of roughly $240 million and 800 full-time staff members. Under his leadership, the Mount Sinai Health System won the HIMSS Enterprise Davies Award in 2012. Chatani recently offered his thoughts on a variety of topics to Healthcare IT News. Continue reading on healthcareitnews.com…
INFOGRAPHIC OF THE WEEK
MORE STORIES FROM THE HEALTH INFORMATION MANAGEMENT AND TECHNOLOGY BLOG:
Health Information Management and Technology News Roundup – Hot Jobs, Robot Psychologist, Infographic, and More
13 Things You Need to Know Before Taking the RHIA Exam
ABOUT OUR WEEKLY NEWS ROUNDUP
As a health information practitioner, it's important to keep up with the latest health information management and technology news. That's why each week, we scour the Web to bring you the best stories on health technology, health data, electronic health records, health information management, and everything in between. Share these articles with colleagues and employees, or simply stay on the cutting edge yourself!
Like what you read? Share on Facebook, Twitter, LinkedIn, or Google+!