Here's your weekly roundup of the latest health information management and technology news! This week, our team shares these stories:
The Hottest JOBS IN HEALTHCARE IT
Pick a job, any job. 
The healthcare IT field is hot right now, so choosing the health information profession is pretty much a career slam dunk. But how do you decide on just one job to pursue? Check out this list of the most in-demand health information positions, which *spoiler* includes chief data officer and information security officer.

New jobs in healthcare information technology are emerging and becoming essential, as reform ramps up and new reimbursement approaches become mainstream. Provider organizations also are facing new challenges as they digitize records and manage increasing amounts of electronic data, and must both use and protect it. Continue reading on healthdatamanagement.com…
An ELECTRONIC PSYCHOLOGIST NAMED ELLIE
Man's best friend: machines.
These days, machines and digital devices are our constant companions. While the robots versus humans debate rages on, it's hard to deny the amazing things machines are doing for health care. Here's just one example: a computer program designed to diagnose PTSD and depression. Ellie, as it's called, analyzes tone and facial expression and using this information, can diagnose as accurately as a human psychologists.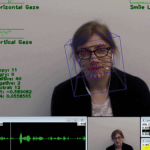 I'm in a booth with a computer program called Ellie. She's on a screen in front of me. Ellie was designed to diagnose post-traumatic stress disorder and depression, and when I get into the booth she starts asking me questions — about my family, my feelings, my biggest regrets. Emotions seem really messy and hard for a machine to understand. But Skip Rizzo, a psychologist who helped design Ellie, thought otherwise. When I answer Ellie's questions, she listens. Continue reading on npr.org…
UW HIMT Degree GuideGet Guide
Download a four-page overview of the UW Health Information Management and Technology bachelor's program, including information on courses, careers, and tuition.
START A HEALTH DATA ANALYTICS PROGRAM (THE RIGHT WAY)
A beginner's guide to analytics.
Analytics can save lives, but if you're just starting a data analytics program at your healthcare organization, you're probably doing it wrong (sorry). Here is the how and why of getting a great analytics program up and running.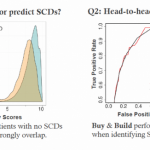 This first part may sting a bit: To those healthcare organizations in the beginning stages of rolling out a data analytics program, chances are you're going to do it completely and utterly wrong. At least that's according to Eugene Kolker, chief data scientist at Seattle Children's Hospital, who has been working in data analysis for the past 25 years. When talking about doing the initial metrics part of it, "The majority of places, whether they're small or large, they're going to do it wrong," he tells Healthcare IT News. And when you're dealing with people's lives, that's hardly something to take lightly. Continue reading on healthcareitnews.com…
13 THINGS YOU NEED TO KNOW BEFORE TAKING THE RHIA EXAM
Feeling a bit nervous about the exam?
Here are the answers to your burning questions about the Registered Health Information Administrator exam, such as what to study, where to go to take the exam, and what to bring with you. Phew, worries relieved.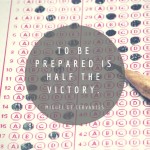 You've decided to pursue the Registered Health Information Administrator (RHIA®) credential to demonstrate your expertise in managing patient health information and medical records. After months of studying, it's finally time to take the exam. Do you know what to expect? Here are 13 common questions and answers to help you prepare and ace the RHIA exam. Continue reading  on himt.wisconsin.edu…
INFOGRAPHIC OF THE WEEK
What healthcare technology looks like.  
Ignore the strange blue creatures for a second. With digital gadgetry and the cloud taking over health care, it can be difficult to picture the technology health information managers and health IT staff work with and how it is used. Here's an excellent visual to remedy this.

MORE STORIES FROM THE HIMT BLOG
Health Information Management and Technology News Roundup – Mapping Brains, the Cyber War, iPhone Genetics, and More
'Huge Demand for People With Medical Information Technology Skills' Say Professionals Working in Health Care [Video]
Your Guide to Health Information Management and Health Information Technology Salaries
ABOUT OUR WEEKLY NEWS ROUNDUP
As a health information practitioner, it's important to keep up with the latest health information management and technology news. That's why each week, we scour the Web to bring you the best stories on health technology, health data, electronic health records, health information management, and everything in between. Share these articles with colleagues and employees, or simply stay on the cutting edge yourself!
Like what you read? Share on Facebook, Twitter, LinkedIn, or Google+!