Here's your weekly roundup of the latest health information management and technology news! This week, our team shares these stories:
Survival of the fittest. 

Cyberattacks on healthcare organizations are increasing. In a single five-minute snapshot, a healthcare center tracked 16 patient attempts to log in from various places across the globe. Some of that activity is thought to be suspicious (and probably malicious) for the hospital system located in Utah. Disgruntled employees may pose an even larger security threat due to snooping or even selling EHRs. If health care isn't able to adapt and evolve with these threats, it will be in big trouble. 
Medicine turns to Watson for snappy answers.

Mayo Clinic and Epic, the Wisconsin-based EHR vendor, are using cloud-based Watson Health to do amazing things. Epic's 80 million EHRs can be shared with Watson in order to get back rapid-fire and thorough insights– something that's expected personalize health.

 Also, Watson can essentially scan the worldwide body of medical literature and knowledge, and in a matter of seconds, spit back the most relevant information to assist doctors and nurses. 
Telemedicine is finally being taken seriously by doctors and insurance companies.

UnitedHealthcare, the country's largest insurer, announced that it will cover telemedicine doctor appointments the same way it does in-person visits. Virtual appointments will connect patients with thousands of doctors, and at $40 to $50, video chats can be a more affordable option for both patients and insurers.
Is there demand for health information professional

s?

In the words of actual healthcare professionals from Nordic Consulting and Dean Health, there is huge demand for people who understand EHRs and can present health data in a meaningful way. The supply of health information management (HIM) and health information technology (HIT) professionals who can do this has not been able to keep up with demand. Watch the video to see their full responses.
UW HIMT Degree GuideGet Guide
Download a four-page overview of the UW Health Information Management and Technology bachelor's program, including information on courses, careers, and tuition.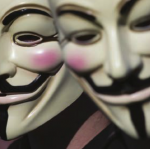 When examining the rapid speed at which the threat landscape for healthcare is changing and combining it with the traditionally slow-to-adapt nature of the healthcare industry in general, the problem's pretty clear. It's a different threat world nowadays. Think about it. Every 60 seconds, 232 computers are infected with malware; 12 websites are successfully hacked, with 416 attempts; more than 571 new websites are created; 204 million emails are sent, and 278,000 tweets are sent out into the twittosphere – all in a single minute. Read more…
Story and image from healthcareitnews.com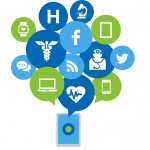 IBM Watson Health is collaborating with Epic and Mayo Clinic to advance patient health by applying the cognitive computing capabilities of Watson to EHRs. As Watson's capabilities are applied to EHRs, patients and providers benefit from more rapid and thorough analysis of the medical factors that could impact an individual's health and wellness. For Epic, interoperability with Watson will enable these institutions to apply the cognitive capabilities of Watson to these records through secure, cloud-based Watson services, providing greater clinical insight to help personalize healthcare. Read more…
Story and image from hitconsultant.com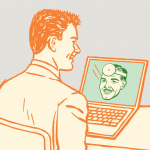 The country's largest health insurer is putting telemedicine on par with a regular trip to the doctor's office, effectively saying a video visit is as good as brick-and-mortar medicine. UnitedHealthcare today is announcing a partnership with three telemedicine companies to cover video-based doctor visits just as it covers in-person visits. The tech set has for decades predicted that we would one day get our medical care via video chat, but it wasn't until recently that forward-thinking physicians started taking the promise of telemedicine seriously. The decision by so influential a player in the healthcare industry to telemedicine is the strongest sign yet that the technology is entering the mainstream. Read more…
Story and image from wired.com

If you're thinking about starting or transitioning to a career in health information management (HIM) or health information technology (HIT), you probably have a lot of questions about what it's like to work in the exciting medical information technology field. Do you ever wish you could walk into an HIM or HIT workplace and ask the people who work there? Well, your wish is our command. We caught up with Mark Bakken, CEO of Nordic Consulting, and Lori Tremlett, program manager of an accountable care organization (ACO) at Dean Health, and asked them one of our burning questions: Is there demand for HIM and HIT professionals? Read more…
Story and video from himt.wisconsin.edu
MORE STORIES FROM THE HEALTH INFORMATION MANAGEMENT AND TECHNOLOGY BLOG:
Health Information Management and Technology News Roundup – May 1
Your Guide to Health Information Management and Health Information Technology Salaries
ABOUT OUR WEEKLY NEWS ROUNDUP
As a health information practitioner, it's important to keep up with the latest health information management and technology news. That's why each week, we scour the Web to bring you the best stories on health technology, health data, electronic health records, health information management, and everything in between. Share these articles with colleagues and employees, or simply stay on the cutting edge yourself!