Here's your weekly roundup of the latest health information management and technology news! This week, our team shares stories about:
A big win for health information technology. A 2014 survey found that more than two-thirds of hospitals consider data analytics to be in their top three priorities this year. One in five hospitals are already reaping rewards from big data analytics.
A collective sigh of relief from ICD-10 supporters. The House of Representatives passed the Medicare Access and CHIP Reauthorization Act last week without further delay to ICD-10. But, the new coding language isn't out of the woods yet. It could still be killed in a number of ways.
Giving the power to the people — er, patients. These days, more consumers, doctors, and researchers think patients should have access to their own health data—none more so than medical researchers, who see this as an opportunity to crowdsource research.
And for humanity's next trick—we will become immortal! Several Silicon Valley tech titans are encouraging (with lots of money) the world's top molecular biologists and computer scientists to solve that pesky death problem. They believe technology can be used to upgrade the most complicated system in existence: the human body.
Six of the best health information technology infographics on the Web. Check out the most stunning and educational HIT visual aids ever made on the state of health care, HIM and HIT salaries, ICD-10, and more.
The adoption of big data analytics technologies is a top priority for the majority of hospitals currently entrenched in healthcare's greatest challenges: the shift to accountable care, attesting to Stage 2 meaningful use, and preparing for ICD-10 while simultaneously raising clinical quality and meeting financial goals. Big data analytics has always promised a helping hand for organizations looking to turn vast stores of clinical and administrative data into actionable insights, but devising a successful strategy for implementing new infrastructure is not always easy with tight budgetary margins and high expectations from executive leaders. Despite the risks, a new survey by CDW shows that nearly one in five hospitals are already succeeding in reaping rewards from their analytics programs, and the majority of organizations are taking actions to follow in their footsteps. Read more…
Story and image from healthitanalytics.com
UW HIMT Degree GuideGet Guide
Download a four-page overview of the UW Health Information Management and Technology bachelor's program, including information on courses, careers, and tuition.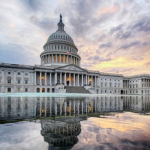 As the U.S. House of Representatives inked the latest episode in the sustainable growth rate saga, many eyes of the industry were watching to see whether anything related to ICD-10 landed among that bill's pages. A collective sigh of relief followed the House's passage of the Medicare Access and CHIP Reauthorization Act this past week when that alphanumeric acronym was nowhere to be found. Instead, the House bill promises to finally fix the looming 21 percent reduction in what Medicare pays doctors. But make no mistake: Just because it's not in the House bill doesn't mean ICD-10 is entirely safe from further delay. Here are three potential ways Congress could postpone the code set conversion all over again. Read more…
Story and image from healthcareitnews.com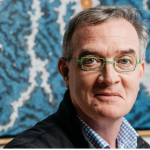 Steven Keating, a graduate student at the MIT Media Lab and a brain cancer survivor, was the subject of an article this week, presented as a super data cruncher of his own patient information. The young scientist's collection and analysis of his own data makes him an extraordinary exception today, but physicians and health care experts say he is a sprinter along a path others are walking — toward consumers taking a more active interest in gathering, studying and sharing their medical data. Better-informed patients, they say, are more likely to take better care of themselves, comply with prescription drug regimens and even detect early-warning signals of illness, as Mr. Keating did. But there is another big potential benefit of the wider use and sharing of patient information — medical research. Read more…
Story and image from nytimes.com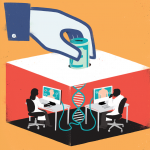 Seated at the head of a table for 12 with a view of the city's soaring skyline, Peter Thiel was deep in conversation with his guests, eclectic scientists whose research was considered radical, even heretical. It was 2004 and Thiel had recently made a tidy fortune selling PayPal, which he co-founded, to eBay. He had spent what he wanted on himself — a posh penthouse suite at the Four Seasons Hotel and a silver Ferrari — and was now soliciting ideas to do good with his money…The chatter at the dinner party meandered…Yet the focus kept returning to one subject: Was death an inevitability — or a solvable problem? A number of guests were skeptical about achieving immortality. But could science and technology help us live longer, to, say, 150 years? Now that, they agreed, was a worthy goal. Read more…
Story and image from washingtonpost.com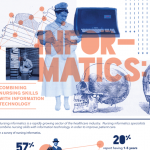 Health information management and technology is complex. For those who are new to things like electronic health records, data, coding languages, and meaningful use, it can be an intimidating world to step into. You need a strong understanding of both technology and the dynamics of health care. But the field is constantly evolving and becoming uncharted territory—even for the experts—so you can never know everything. Thank goodness for infographics. They give us a way to break down tough concepts, like health IT, into visually appealing, easily digestible snippets. Here are our five favorites from around the Web. Study them and you will gain a better sense of HIT and HIM right now, no matter if you are a seasoned professional or just starting to get to know the field. Read more…
Story and image from himt.wisconsin.edu
Looking to start or advance your career in HIM or HIT? Find out why UW Bachelor of Science in Health Information Management and Technology is a great program for working adults. Call 1-877-895-3276 or email learn@uwex.edu to talk with a friendly enrollment adviser today.
More Stories From The health information management and technology Blog:
Health Information Management and Technology News Roundup – April 2
Telling Stories with Data: The Crucial Role of Health Information Management Professionals
About Our Weekly News Roundup
As a health information practitioner, it's important to keep up with the latest health information management and technology news. That's why each week, we scour the Web to bring you the best stories on health technology, health data, electronic health records, health information management, and everything in between. Share these articles with colleagues and employees, or simply stay on the cutting edge yourself!