Here's your weekly roundup of the latest health information management and technology news! This week, our team shares stories about computer systems that need to chat, what HIM directors do, the wonders and dangers of relying on health technology, and the final stage of Meaningful Use rules.
Happy reading!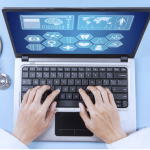 Despite being our most information-intensive industry, and one that consumes one in six U.S. dollars, health care went digital slowly, reluctantly, and only after some federal largess. Why? First, health-care IT systems are clunky and massively disruptive. Second, the benefits of computerization often accrue to the insurers, while the costs are born by doctors and hospitals. (I can assure you that a widely touted reason–that physicians are Luddites–is not true.) Read more…
Story and image from wsj.com
UW HIMT Degree GuideGet Guide
Download a four-page overview of the UW Health Information Management and Technology bachelor's program, including information on courses, careers, and tuition.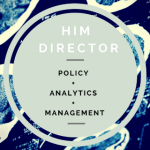 You want to work in the healthcare field, but the idea of providing direct patient care isn't something that interests you. Have you ever considered a career as a health information management (HIM) director? HIM directors are highly trained in the business aspects of health care, including overseeing the integrity of all clinical and financial data. They're responsible for ensuring that providers can access accurate and complete health information when and where they need it. Read more…
Story and image from himt.wisconsin.edu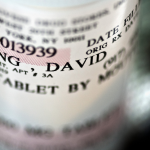 Catching and preventing health care fraud is more important than ever. The industry has undergone massive transformations with breakthroughs like the adoption of online health records, remote patient care and data-driven care. While these changes have created a more efficient health care system, improved patient outcomes, and boosted bottom lines, they have also given rise to a host of challenges that, if poorly addressed, could mean skyrocketing costs, breached privacy, and even patients' lives. Read more…
 Story and image from venturebeat.com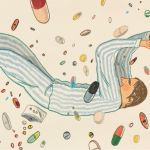 The night that Pablo Garcia was given a 39-fold overdose of a routine antibiotic offers a cautionary tale that cannot be ignored. To appreciate how one of the nation's best hospitals—US News & World Report regularly ranks UCSF among the top 10 — could give a patient a 39-fold overdose of a common antibiotic, one first needs to understand how medicines were ordered and administered in hospitals as recently as a few years ago, before the system went digital. Read more…
 Story and image from medium.com/backchannel
Six years ago, President Obama signed into law the HITECH Act, which spelled out a path to a nationwide health information technology infrastructure. The goal was simple: every doctor, nurse, and hospital in America should use electronic health records — and do it in a way that leads to better care delivered more efficiently. The Act provided $30 billion in incentives for providers and hospitals who met the criteria for "Meaningful Use", which the Obama administration was given the authority to define. The rules were set up to be rolled out in three stages, and while the first two stages have been out for a while, the criteria for the third and final stage of Meaningful Use (MU) were finally released on March 20. Read more…
Story from healthaffairs.org
Looking to start or advance your career in HIM or HIT? Find out why the UW Bachelor of Science in Health Information Management and Technology is a great program for working adults. Call 1-877-895-3276 or email learn@uwex.edu to talk with a friendly enrollment adviser today.

More Stories From The health information management and technology Blog:
Health Information Management and Technology News Roundup – March 27
Move Beyond Traditional Roles To Embrace Big Data, Says Health Information Management Program Director
RHIA Certification: What Is It? Should You Get One?
About Our Weekly News Roundup
As a health information practitioner, it's important to keep up with the latest news in health information management and technology. That's why each week, we scour the Web to bring you the best stories on health technology, health data, electronic health records (EHRs), health information management, and everything in between. Share these articles with colleagues and employees, or simply stay on the cutting edge yourself!