Welcome! Desire2Learn, or D2L, is the learning management system that allows enrolled HIMT students to access their course materials, take tests and quizzes, post documents, and connect with professors and other students.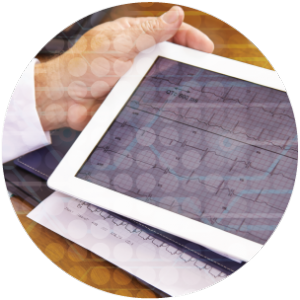 Frequently Asked Questions:
Is this username and password for the HIMT D2L different than my campus D2L login?
Yes, the D2L portals that are used by each campus, as well as the portal used by HIMT, are all separate, and login credentials cannot be used interchangeably.
How do I find my username and password?
Your D2L login username and initial password are emailed to you about one week before courses begin. These login credentials are valid for the entire length of your enrollment.
I forgot my username and/or password. How do I retrieve it?

If you've forgotten your password, click on "Forgot Password" and enter your username. We'll send your password to the email address we have on file for you.
If you've forgotten your username, please call Student Services at 1-608-800-6754 or Tech Support at 1-877-724-7883, or email techsupport@uwex.edu.