Columbia St. Mary's Hospital-Milwaukee, Wisconsin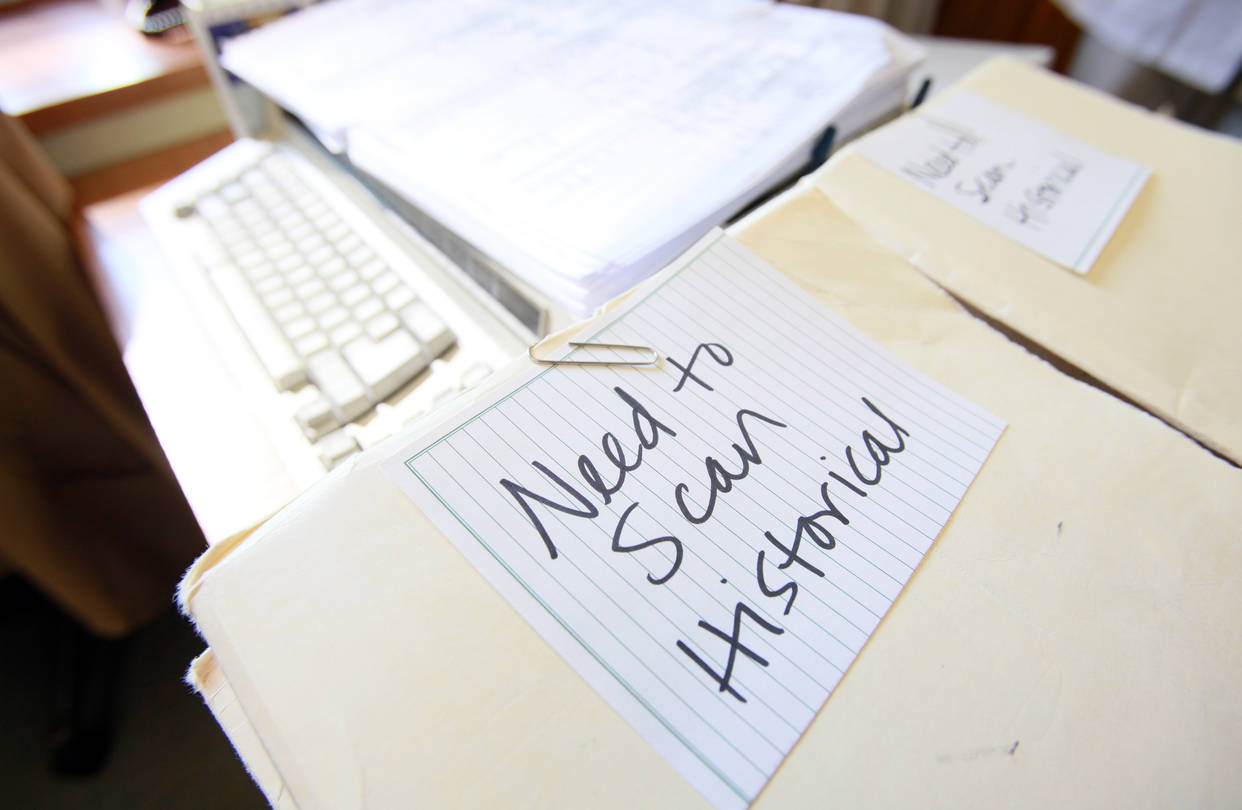 1. Overview of the Internship Project/Executive Summary
St Mary's Hospital in Milwaukee, WI is one of many Ascension sites in the United States which utilizes the resources and services of R1, a provider of revenue cycle management services and Physician Advisory Services. One of the numerous HIM department functions managed by R1 here at St Mary's hospital is the scanning of medical records, an administrative necessity to the success of the EMR. My assignment was to compare productivity of scanning within the department to industry standards. I found many studies relative to scanning speed, however, the intending result of this project was not to evaluate and purchase new scanning technology, but to understand if current scanning productivity falls within a normal range. There are two individuals who assume the scanning tasks at St Mary's Hospital, using desktop scanners to perform this function. The following report focuses on a benchmark productivity study of scanning records in the ER.
2. Content of the Project
2.1 Breakdown of major tasks in the project: The first major task in the project was to identify the variables and personnel involved in measuring current productivity relative to
scanning medical records at St Mary's Hospital. There are 3 people in house designated to the process of scanning medical records, two of them (Carolyn and Mimi) are assigned to "prep, scan, index" while Phil is designated to QC. Although the QC designation is critical to the success of the scanning function, it was not a focal point of measuring productivity of the scanning process. During my early discussion with the site supervisor, it was noted that minimizing the touches to each record was a critical variable to both speed of scanning, and, maintaining quality of each scanned record. Of the two individuals designated to scanning, there is one who consistently exhibits a high level of quality in the way she approaches the process of prepping and scanning ER records, which also includes a degree of QC, proving to be sufficient in the overall success of the scanned record to EMR. After spending time with this individual, observing the process and results, I saw how minimizing document touches could be considered the gold standard in providing baseline to the productivity benchmarking process. As noted earlier, the intent of my research was to find and compare this favored, minimal touch approach to measuring scanning productivity to industry standards. What I did find during my research were time studies that broke out each task (prep, scan, QC, index) separately to assess productivity. Although I could not find specific standards that approached the process of measuring the scanning of medical records without measuring each task separately, I did find a document offered by AHIMA which revealed benchmark productivity standards relative to the number of scanned pages per hour. During my research, I came upon a statement which read "Benchmarks are not averages. Benchmarks are best practices". (Ross Manson of EideBailly CPA's and business advisors) It's important to note this as I view my assignment as establishing a best practice for measuring scanning productivity given the lack of material that is currently out there specific to minimizing document handling while measuring the scanning process.
The second major task was to compare results to external scanning productivity standards. As noted above, my search to find productivity benchmarks that did not break out each task of the scanning process came up empty, and, I learned that measuring productivity can have a lot of variability from one site to another, most notably for the tasks of prepping and scanning. Prior to beginning my research, and speaking with the site supervisor, my intent was to use the benchmarks established by AHIMA, measuring the expectation of "pages per hour" for each task of the process (i.e. prep, scan, QC, index). However, the idea of breaking out each task separately, handling documents multiple times and scanning records all at once was not suitable to measuring the productivity of the desired workflow. I learned in my research that utilizing averages is an acceptable method of measuring and comparing productivity standards, and, I've incorporated averages into the productivity comparisons for identifying acceptable levels of FTE productivity.
The third major task was to identify if/where improvement can be made. It was determined early on that one of the individuals had a favorable process for scanning, minimizing document touches, while allowing for a high degree of quality. This individual's scanning process was used as the internal standard to compare with external productivity benchmarks. A technique combining Scan/Prep and Index/QC (although there remains a designated QC person) measured an average of 42 records scanned per hour (Appendix A).
The fourth major task was to provide recommendation for improvements (if discovering that productivity was found to be lacking in comparison to external benchmarks). Although productivity was not found to be deficient in comparison to external resources, there is always room for enhancing productivity within a given a process. I have included some ideas which were provided by the Capstone instructor and some external resources to measure and improve the scanning process in general (Appendix C). Documenting each step of the process that is followed in the ER scanning process, and duplicating this for the other clinical settings, would be a recommended method for improving the overall speed and quality of the scanning department.