Admission Requirements
Currently, UW-Green Bay is not accepting new Health Information Management and Technology students due to enrollment limits. UW-Parkside is accepting applications from all students, including those interested in a CAHIIM-accredited HIM track. Please speak with an enrollment adviser at 1-877-UW-LEARN (895-3276) for more information.
A collaboration of four University of Wisconsin campuses led by UW-Extension, the Bachelor of Science in Health Information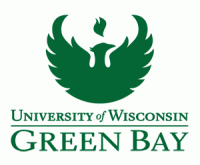 Management and Technology is a degree completion program designed for students who already have some college credits or an associate degree. You are eligible for admission to this program if you have completed at least 60 semester credits of transferable coursework with a 2.0 or better grade point average (GPA).
To begin, you must choose a home campus from one of four partner campuses: UW-Green Bay, UW-La Crosse, UW-Parkside, or UW-Stevens Point. (UW-Green Bay is not an eligible home campus for students who live in Hawaii, Kentucky, Tennessee, or Maryland. For more information, see the UW-Green Bay page on distance learning outside Wisconsin.)
ACCREDITATION
The University of Wisconsin-Green Bay Bachelor of Science in Health Information Management and Technology program is accredited by the Commission on Accreditation for Health Informatics and Information Management Education (CAHIIM). Accreditation by CAHIIM is your assurance that our program meets the rigorous academic quality and competency standards established by the American Health Information Management Association (AHIMA) and CAHIIM. Completing a CAHIIM-accredited program qualifies you to sit for industry credentialing exams such as the Registered Health Information Administrator (RHIA) offered by AHIMA.
Graduation Requirements
120 credits are required, 30 of them online through UW-Green Bay.
The minimum credit requirement for a major is 15 credits. Minor is 9 credits.
One half of the upper-level requirements for any major, minor, etc., must be earned through UW-Green Bay.
A cumulative, major/minor GPA of 2.0 is required to earn this degree. (Other programs may have higher GPA requirements.)
Students are required to have an interdisciplinary major/minor in order to graduate. The HIMT program is designated as an interdisciplinary program; no minor is required.
For more detailed information about the general education, graduation, and major/minor requirements of a degree, click here.
Financial Aid
The Financial Aid Office at UW-Green Bay offers assistance to help you apply for aid and provides additional resources that may help you find ways to assist with financing your education. We encourage you to contact our office with any questions or concerns you may have regarding your financial aid.
UW-Green Bay
Student Services Building, Rm 1100
2420 Nicolet Drive
Green Bay, WI 54311
Telephone: 920-465-2075
Online Contact Form
Library
As an online student, you will have full access to the Cofrin Library collections and resources. Currently, the library subscribes to extensive online databases with many full-text articles that are easily accessed with one simple login.
Career Services
UW-Green Bay's Career Services provides comprehensive career counseling and assessments and job search services for UWGB students and alumni. We are dedicated to helping you make the most of your UWGB experience! We encourage you to explore our site and contact us if you have questions:
Phone: 920-465-2163
Fax: 920-465-2920
Email: careers@uwgb.edu
http://www.uwgb.edu/careers/
Veterans
The Registrar's Office coordinates education benefits for student veterans, eligible dependents, Armed Forces Reservists, and National Guard members. The office also provides claim service for tutorial assistance and VA work-study programs. For more information visit: www.uwgb.edu/veterans/