The online University of Wisconsin Bachelor of Science in Health Information Management and Technology is a degree completion program designed for students who already have some college credits or a liberal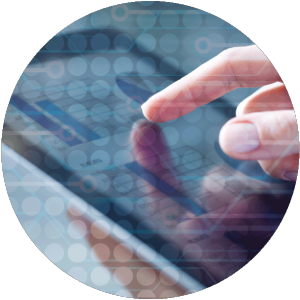 arts–based associate degree. You may be eligible for admission to this degree if you have completed at least 60 semester credits of transferable coursework with a 2.0 or better grade point average (GPA).
If you would like help applying, please call an HIMT Enrollment Adviser at 1-877-UW-LEARN (895-3276) anytime between 8 a.m. to 7:30 p.m. CT Monday through Thursday, 8 a.m. to 4:30 p.m. on Friday, and 9 a.m. to 12 p.m. on the first Saturday of the month. Or email us anytime at learn@uwex.edu. We'll be happy to answer your questions and guide you through the process.
How to Apply
Choose as your home campus one of three University of Wisconsin campuses: UW-Green Bay, UW-Parkside, or UW-Stevens Point. (Contact Student Services to discuss which home campus may be the best match for your degree and career goals. Note: UW-Green Bay is not an eligible home campus for students who live in Hawaii, Kentucky, Tennessee, or Maryland.) Even though you are asked to choose a "home" campus, you earn the degree entirely online. You do not have to drive to campus or take classes in the middle of the workday. You can study whenever and wherever is convenient for you.
Apply at your preferred home campus using the University of Wisconsin System Online Admission Application. A nonrefundable $44 application fee is required for most degree-seeking students applying to a UW System institution. That fee is not required, however, if the last institution that you attended was a two-year UW Colleges campus. The fee is required if you are transferring between UW System four-year campuses or if you have never attended a UW System campus.
Contact your high school and each postsecondary institution you have attended to request that official transcripts be sent directly to the home campus to which you are applying. If you earned a GED/HSED, an official copy of the qualifying scores must also be submitted from the testing agency. If you have an associate degree, bachelor's degree, or equivalent coursework, the ACT or SAT is not required.
Admission
Formal admission to the program will be determined by the campus to which you apply.